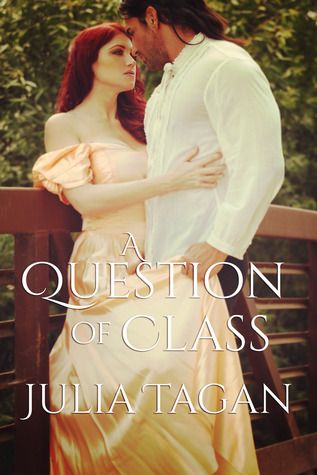 Title: A Question of Class
Author: Julia Tagan
Genre: Historical Romance
Publish Date: May 5, 2014
Publisher: Kensington/Lyrical
~ Book Synopsis ~
United to exact revenge on a common enemy, they discover passion is the ultimate reward.
On the strength of her wit and intelligence, Catherine Delcour climbed from Connecticut poverty to opulent Paris society. But once in New York, her lowly past is a scandal her wine merchant husband won't tolerate. After five years of marriage, Morris announces their union isn't valid and reveals his plan to send her to the West Indies. Fearing she'll end up destitute, Catherine schemes to escape--and secure her future with his treasured bottle of wine.
Under the guise of supervising Delcour's wayward wife, Benjamin Thomas seeks to avenge his sister's death by ruining him. But Catherine isn't the spoiled society wife Benjamin expects. His growing affection for Catherine threatens more than his carefully constructed plans. His vow to never touch another man's wife has never been harder to keep than when he's around the beguiling beauty.
When Catherine and Benjamin join forces, their sensual natures collide even as their individual desires for passion, vengeance, and escape threaten to tear them apart.
Add to Goodreads
My Review:
What are to hearts supposed to do when society says you can't be together yet you r heart deep into your soul is saying the exact opposite. What battle do you chose, either way you may lose. When do you listen to your heart and not your head in hope that it will lead you in the right direction. This is how A Question of Class grabs your attention and once you are there it'a too late you are hooked and in desperate need to know how this story plays out. I was captivated not only by the story but the characters too. I felt as though I had stepped into a portal and had taken a trip into the past able to watch history play out in front of me. I am a huge fan of history fictional or not it all is very enchanting! I can hardly wait to see what Julia Tagan has in store for us in her next novel. Thank you Ms. Tagan for bringing A Touch of Class into my little world as a reviewer.
5/5
Excerpt
The Island of Manhattan, 1810
Benjamin took a sip of tea and placed his cup and saucer on the table. He reached into his jacket pocket and handed her a folded piece of paper. "This is a contract I have with Mr. Delcour. He has engaged me to stay with you until his return from Trenton." She stared hard at the paper before folding it up and handing it back to him. The look on her face was inscrutable, and Benjamin couldn't help but notice how her expression differed from the face of the girl who gazed down at him from the painting. The latter seemed sweet and soft, while the woman across from him flashed wary and untrusting eyes. Yet her lips still had a vulnerability to them, and the contrast was intriguing. She appeared to be around twenty. Benjamin shook his head, clearing his thoughts. His job was simple. Keep a close watch on Catherine Delcour until her husband returned, and use the time to figure out the most effective way to avenge his sister's death. "There is no need for you to police me," she declared. "The contract seems quite clear. And if not, where were you off to this fine evening?" Her face flushed. "A friend in town needed my help." "That wouldn't be Percy Bonneville, would it? Your friend in need?" She stood abruptly and turned to leave, but Benjamin spoke up. "Mr. Delcour told me about your dalliance with Mr. Bonneville. Of course, it's no concern of mine with whom you decide to associate. But for the next week, I've been hired to make sure you stay far away from him. And that is what I intend to do." "I have no need of a watchdog. I'm a grown woman and I'll do whatever I please." Benjamin rose to his full height. As he expected, Delcour's second wife was a dilettante, a spoiled child, with none of his sister Dolly's grace or charm. It would be his pleasure to teach this girl a lesson. "You will not do whatever you please anymore, Mrs. Delcour. Your husband's reputation is on the line, and I've promised him you'll cause no further scandals in town with your behavior." The woman's face filled with fury and she clenched her hands into tight fists. "My behavior? If you only knew what he has done." She was less than a foot away from him. Benjamin had a sudden memory of her body touching his during the ride and he stifled the urge to put his hands around her face and breathe in the jasmine of her perfume. "But you are only a poor relation, aren't you?" she continued. "One who will so quickly do his master's bidding in the hopes of gaining some of his fortune. Let this be a warning to you, Mr. Thomas, Mr. Delcour will use you up and spit you out." She shot one last glare at him. "Just as he did me."
Purchase Links
About the Author: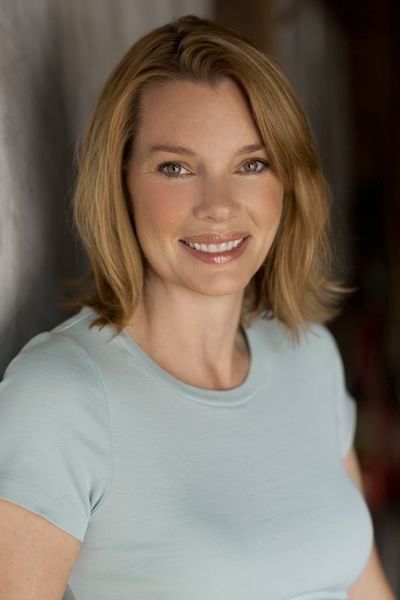 Julia Tagan lives with her husband and goldendoodle in New York City. A journalist by training, she enjoys weaving actual events and notorious individuals into her historical romances. Her favorite activities include walking her dog in Central Park, scouring farmers' markets for the perfect tomato, and traveling to foreign cities in search of inspiration. Giveaway